Your restaurant's partners In Basque Country
The California Kitchen, a real meeting place, also thanks to the partners of your Pub restaurant in the Basque Country. They are artists, brewers, musicians, athletes or even work in the surf and board industry. All our partners fully contribute to the general atmosphere of your spot.
–  CONCERTS, DJ, LIVE HIP-HOP –
Without ever believing that genres, tastes and formats can cancel each other out, this collective lives thanks to the people who dance, to the places that support them, to those who turn to them to create meetings.
Pure products from the Basque Country, our friends from Musique d'Apéritif are always there to set the mood at the California Kitchen!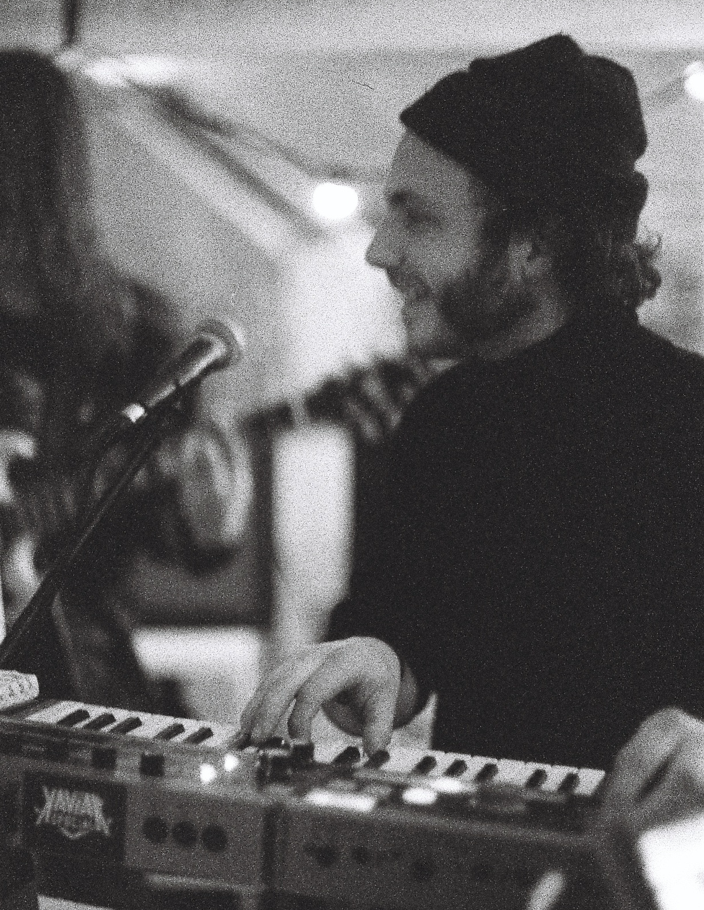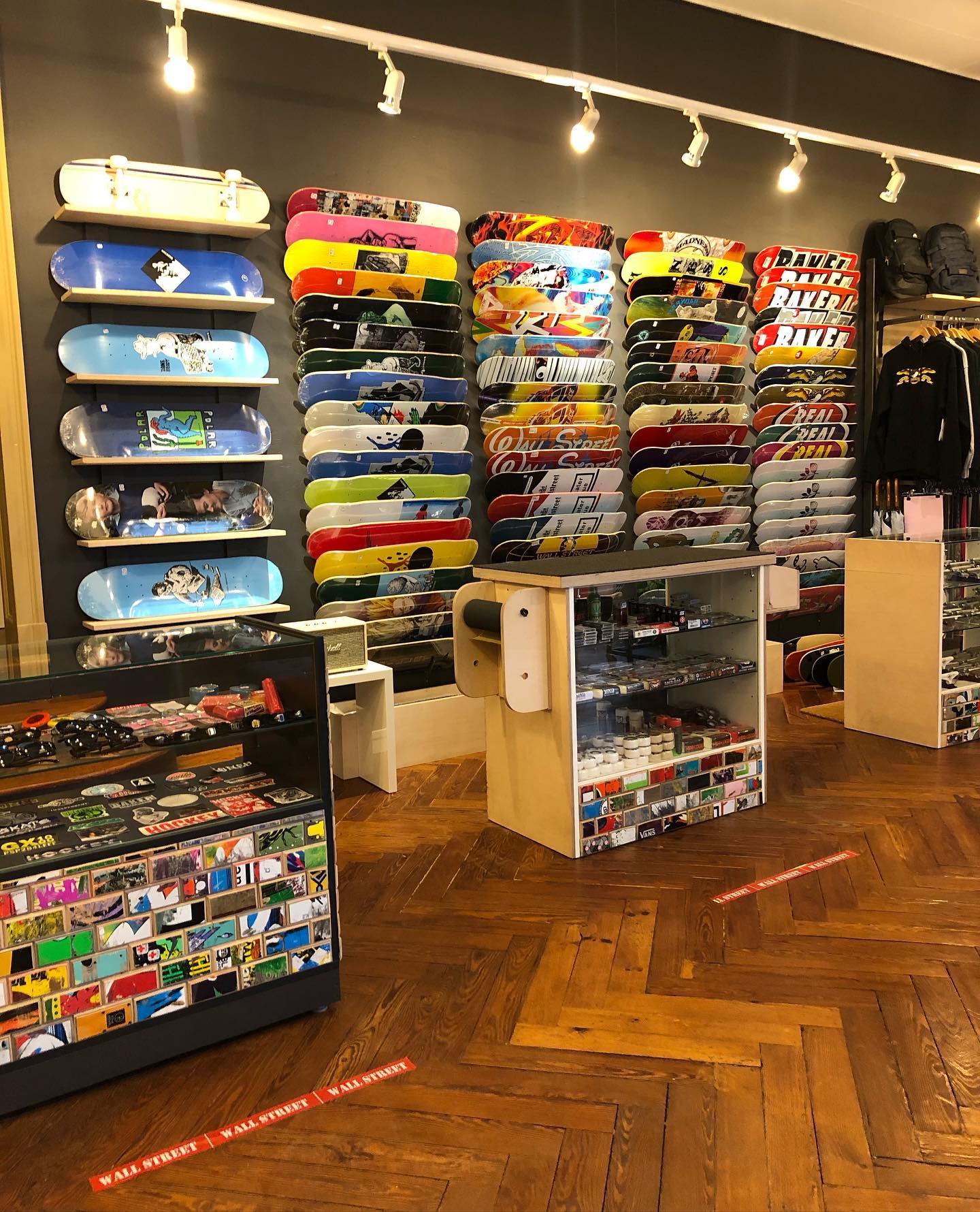 Wall Street Skate shop in Biarritz is the specialist in local skateboarding. Find the largest selection of decks on the coast and the best advice.
A nice team who will be able to support you whatever your level. Note, the team particularly appreciate the California Kitchen Tacos.
Joyu Surf Shack is the dream spot for any surfer visiting the Basque Country. Combining the comfort and friendliness of a house, a sunny garden, the ocean on foot, it is the guarantee of a surf and fun stay.
"the surf was your refuge, your happy hiding place, but it was also a hostile wilderness – a dynamic, indifferent world."
-william finnegan-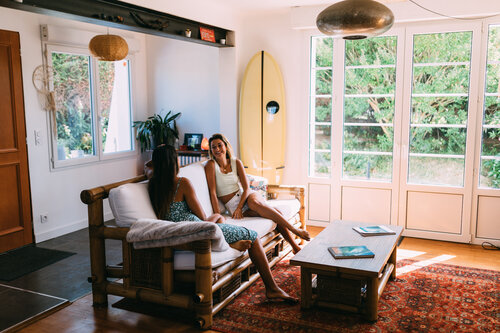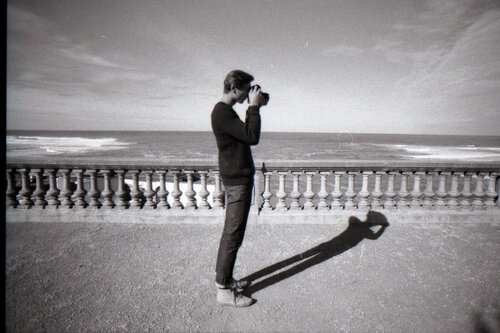 Thomas Lodin is a freelance photographer and director
based in Biarritz, France and working worldwide.
He is a brand ambassador for Oxbow. 
THE MOST INTERESTING THING ABOUT SURFING DIFFERENT SURFBOARDS IS EXPERIENCING A VARIETY OF FEELINGS ON A WAVE.
Sea Sick Surf is an Amsterdam & Bask Country based surf brand with a passion for well-crafted surfboards. We love exploring surfboard design to experience new and more fulfilling ways of riding waves.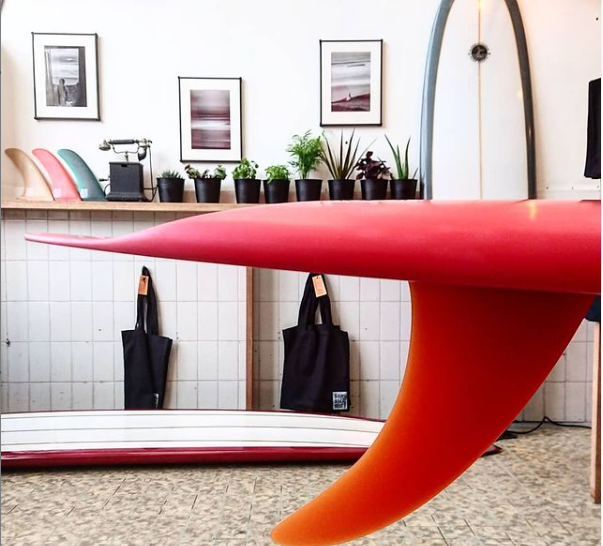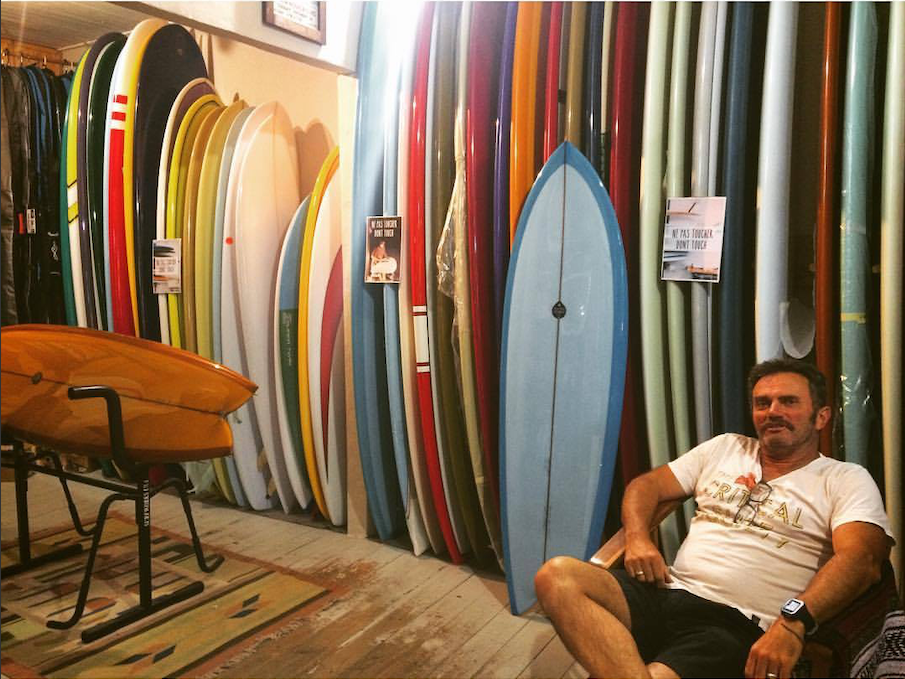 Philippe Rodes is the local and essential specialist in surfing equipment imported from California.
Every year he goes to southern California in search of new things, both new shapes and new shaping talents. Becker, Bing, Gordon and Smith, Hap Jacobs, Michael Miller, Lightning Bolt, Jim Phillips, Hobie, Anderson, Takayama, Wegener, Pure Fun, Josh Hall, Lovelace, Spyder, Michel Junod, Yater et Andreini.
Panther Surfboards makes high-end surfboards out of Biarritz, France. The brand was founded by Renaud Pons in 2015, after many years of apprenticeship and refining his craft in France and overseas.
Panther Surfboards made the conscious decision to make everything under one roof in our Biarritz workshop, so that we can focus on the quality and craftsmanship of work. Each surfboard is designed and hand-shaped by Renaud by himself. It will then be glassed and sanded, either by him or by one of our enthusiastic collaborators that he trained. Panther Surfboards is a family business. While Renaud makes the boards, his wife Juliette keeps the shop, sells the boards, and gets people talking about Panther.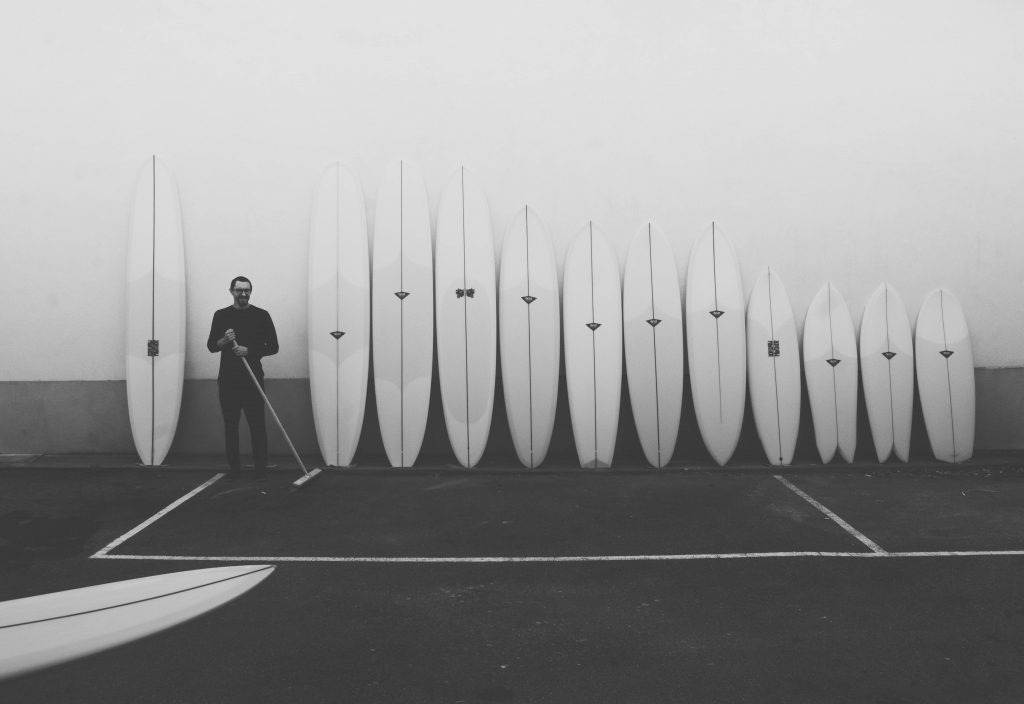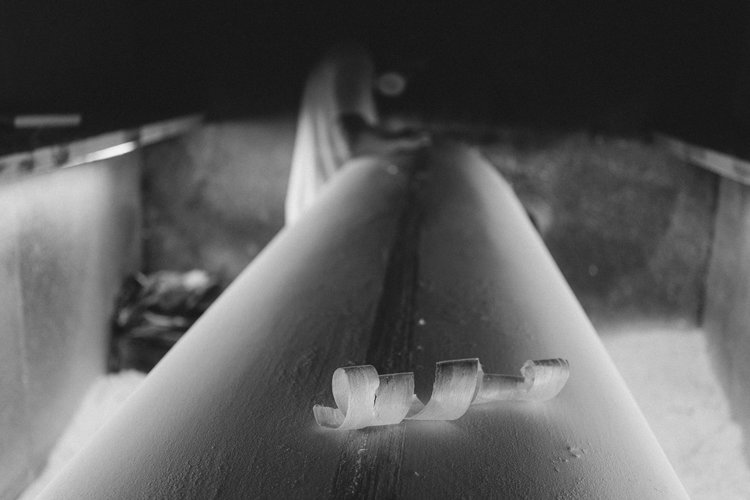 Surfing has been a major part of my life for almost 20 years now. I first got into surfing, then started making movies and photography and then discovered shaping. Shaping as I see it is a creative process: you watch, you learn and you try again and again. It's an empirical approach. To me, shaping is more than just a craft. An incredible heritage of almost a century of surfboard design was passed on to us and it is now our generation's turn to try and interpret that wealth, mixing old designs and making our own versions of them.
Every board shaped by Thibaut paruite (SPOE) is inspired by his never-ending relationship with the art of surfing. Just like every wave is unique, every board is treated like a piece of art. SPOE 100% handshapes all of his boards, maintaining a physical commitment from the shaping process to the act of surfing itself. His goal in shaping is to fuse the arts of board building and wave riding using harmonic lines.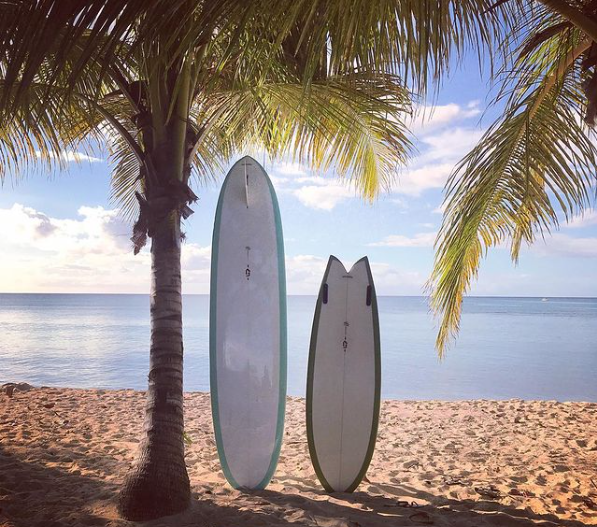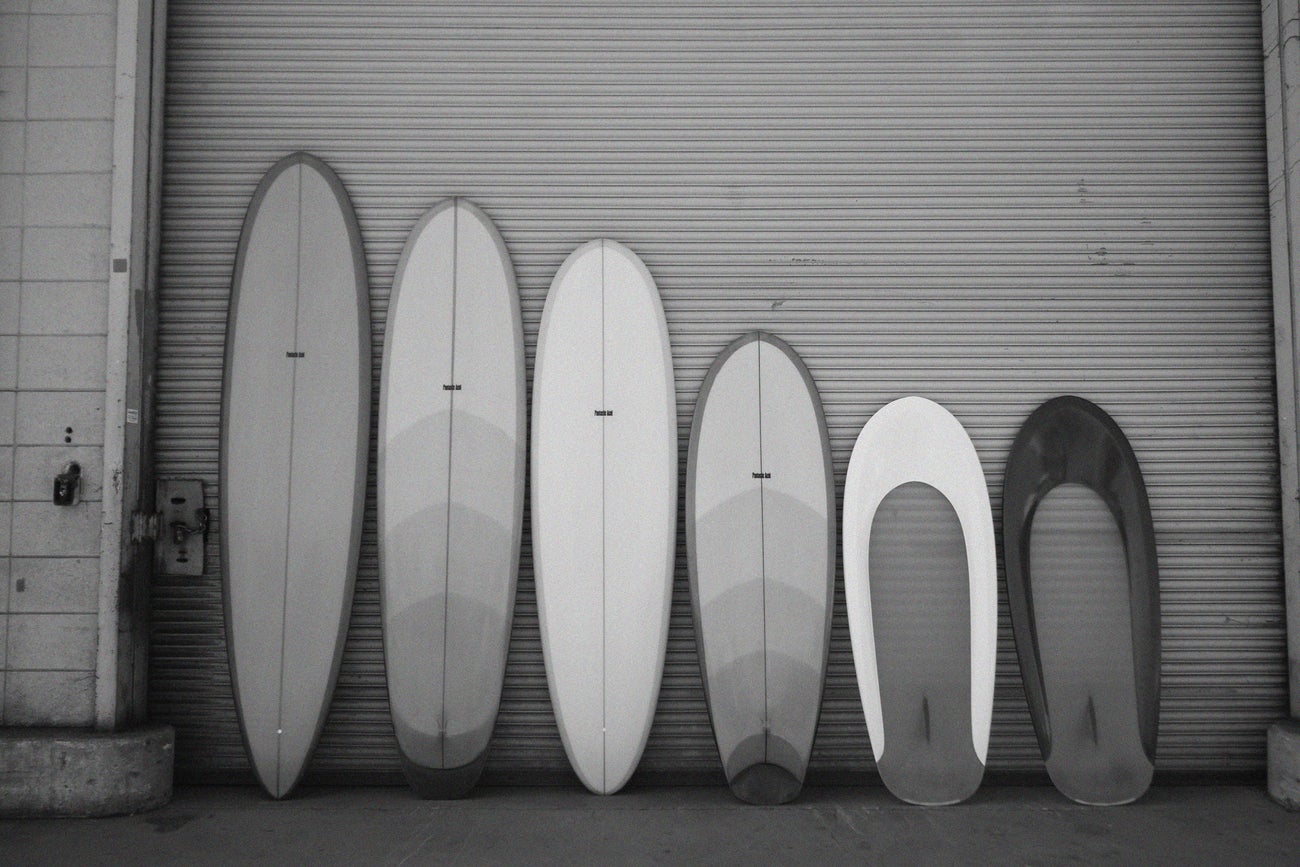 Fantastic Acid is a contemporary entity, driven by intense surfboards designs from the 70's era. The fruit of experimentations and researchs about Displacement Hulls. Boards with an unusual dynamic, generating velocity and smoothness. Radicals trim. Long radius turn. That's the product of a whole life devoted into building surfboards, surfing, endless movement, free improvisations, hard jazz, flex fins, transitionnal volumes, volan…. An eternal approach of handshaped surfboards. 
Located on the Basque Coast, in Biarritz, Mimi Surf School is a mobile surf school on a human scale.
It offers surf lessons in small groups for better supervision or individual surf lessons for personalized coaching. With his Van Mimi takes you to the best spots to enjoy the best sessions depending on your level, the tides and the conditions.
His ambition: to make our passion become your new passion, Surfing.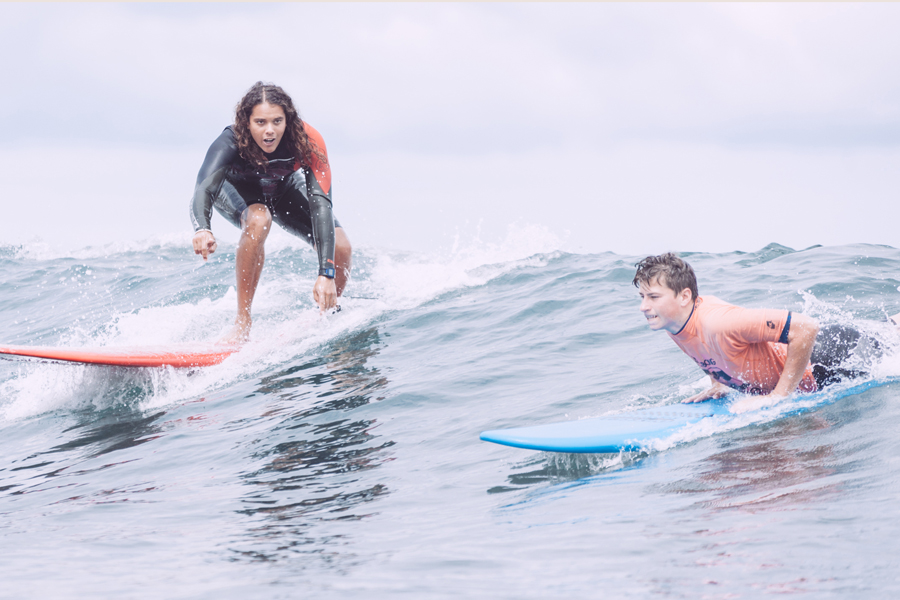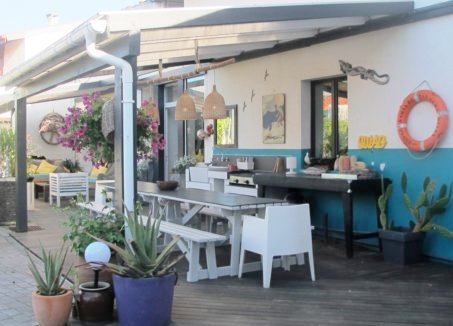 With more than 30 years of existence, we offer surf lessons for everyone, whatever your level.
You can also discover our accommodation offers in Biarritz, SURF CAMP, SURF LODGE and SURF HOUSE with several possible formulas.
On the beach called  "Côte des Basques" in Biarritz, we will provide you  information on our various options and organize your course schedule with you. Our surf instructors, Philippe, Louis and Jérémy are more than impatient to teach you how to surf and to enlighten you with their precious advice.
You can also reach Nora and Gabrielle at the office to help you make your stay a reality.
We welcome you in the restaurant, and also give you the possibility of ordering your meal online. Imagine! The best burgers in Biarritz, comfortably seated on your sofa, wearing your favorite Chill Suit and your best slippers (the ones that don't show up in public). Or, that famous break between noon and two, no more bland Tupperware or quick butter ham, thanks to the California Kitchen you will enjoy a good Healthy salad or even tacos.
To make your life easier, we have set up an online ordering platform for you and it happens just below. The process is simple, you choose your spot, you order and half an hour later you come to get your meal!