BURGERS, BEERS AND
LIVE MUSIC IN BIARRITZ
–  NOT JUS A RESTAURANT  –
Welcome to the California Kitchen, in Biarritz, for a nice and relaxing moment around the best street food and local beer. With our typical Californian restaurant atmosphere, we combine a video game space for young people, but also adults, with Hip-Hop and Rock music. A true meeting place, our restaurant with its industrial decor will take you on a journey into the world of 70s Surfers, where conviviality and good food are the key words.
The concept is simple. We give you the choice of bread, meats, or even sauces and sides and you make your own burger. So, all your favorite products end up in your own burger, prepared with love by our talented chefs, with the best products you can find in Biarritz.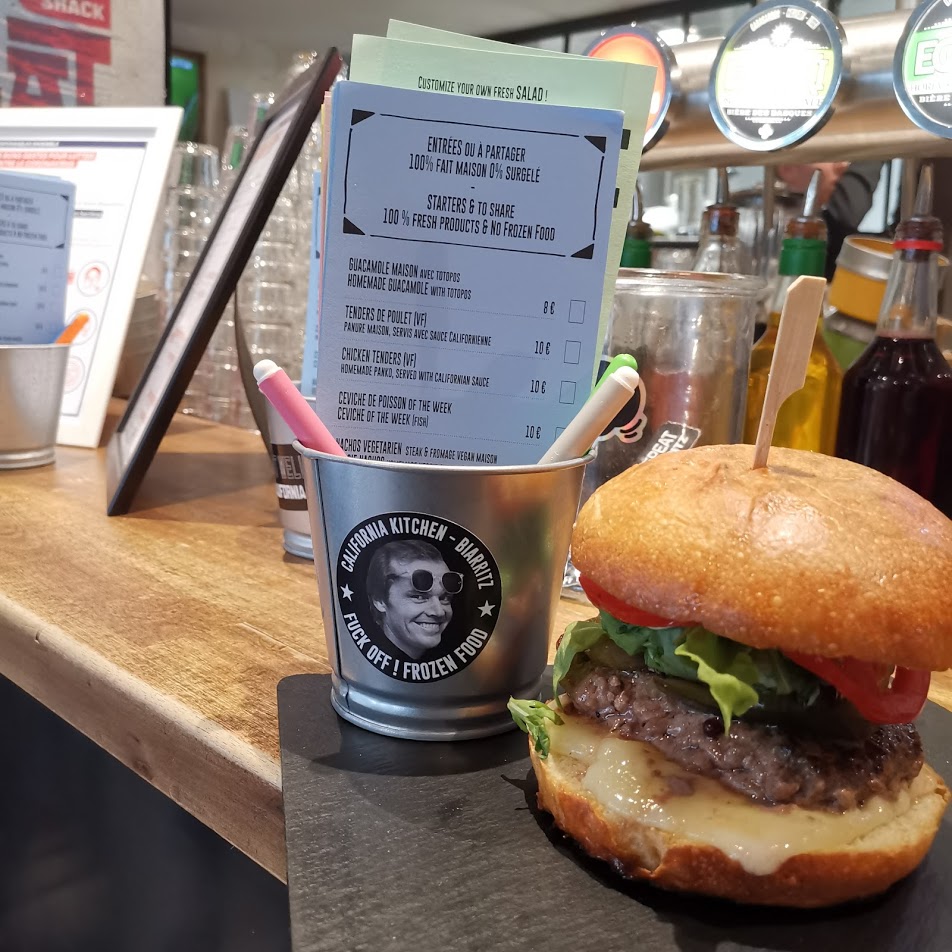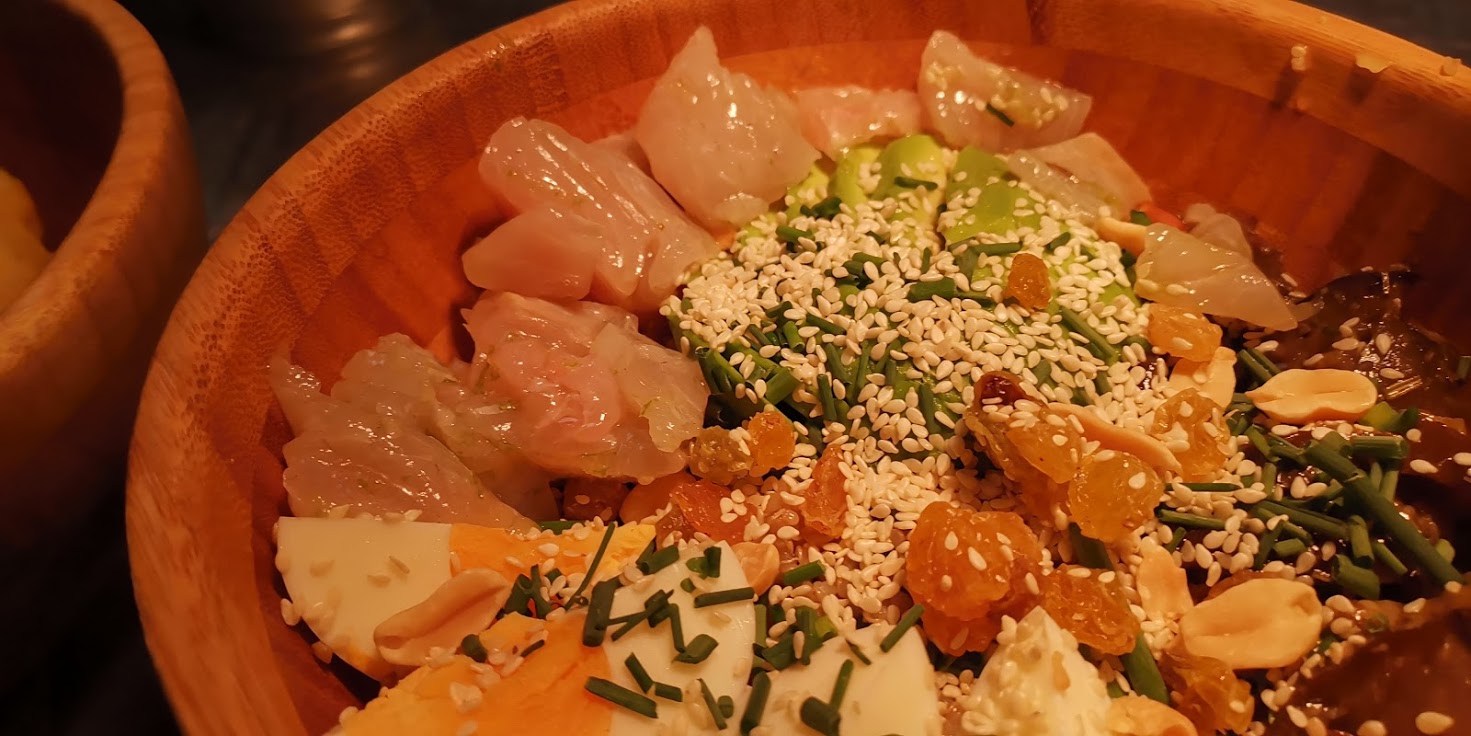 –  EXTRA FRESH PRODUCTS –
More than a sentence, a real commitment for our team. It appears essential for us to select our suppliers as best as possible in order to promote short circuits, and completely ban all frozen food. You will understand, all our products are fresh and all our preparations are homemade, for real.
To fulfill our commitment, we have also removed all plastic packaging. So you want to feast around a good dish cooked with fresh products, all in a restaurant with a typical atmosphere, with family or friends. It's now and it's happening at California Kitchen in Biarritz.
We welcome you in the restaurant, and also give you the possibility of ordering your meal online. Imagine! The best burgers in Biarritz, comfortably seated on your sofa, wearing your favorite Chill Suit and your best slippers (the ones that don't show up in public). Or, that famous lunch break, no more Tupperware or quick sandwich, thanks to the California Kitchen you will enjoy a good Healthy salad or even tacos.
To make your life easier, we have set up an online ordering platform for you and it happens just below. The process is simple, you choose your spot, you order and half an hour later you come and get your meal!
California Kitchen Biarritz Gambetta